MOVED BY SHARED VISION
Our future is in motion. A year-long collaborative planning process shaped a community-architected, shared vision to transform Buffalo Central Terminal into a new kind of connective force.
Our Phased Plan.
The Master Plan prescribes a phased plan for redevelopment of the Terminal and identifies key activation opportunities to leverage unique spaces that support local and regional enterprises, tourism and cultural exchange. Early activation of the Civic Commons – a year-round event venue forthe sharing of civic experiences by all – brings people back to the main concourse and the grounds. Later phases focus on the expansion of programs and activation of other parts of the building.
Together we created a plan for the future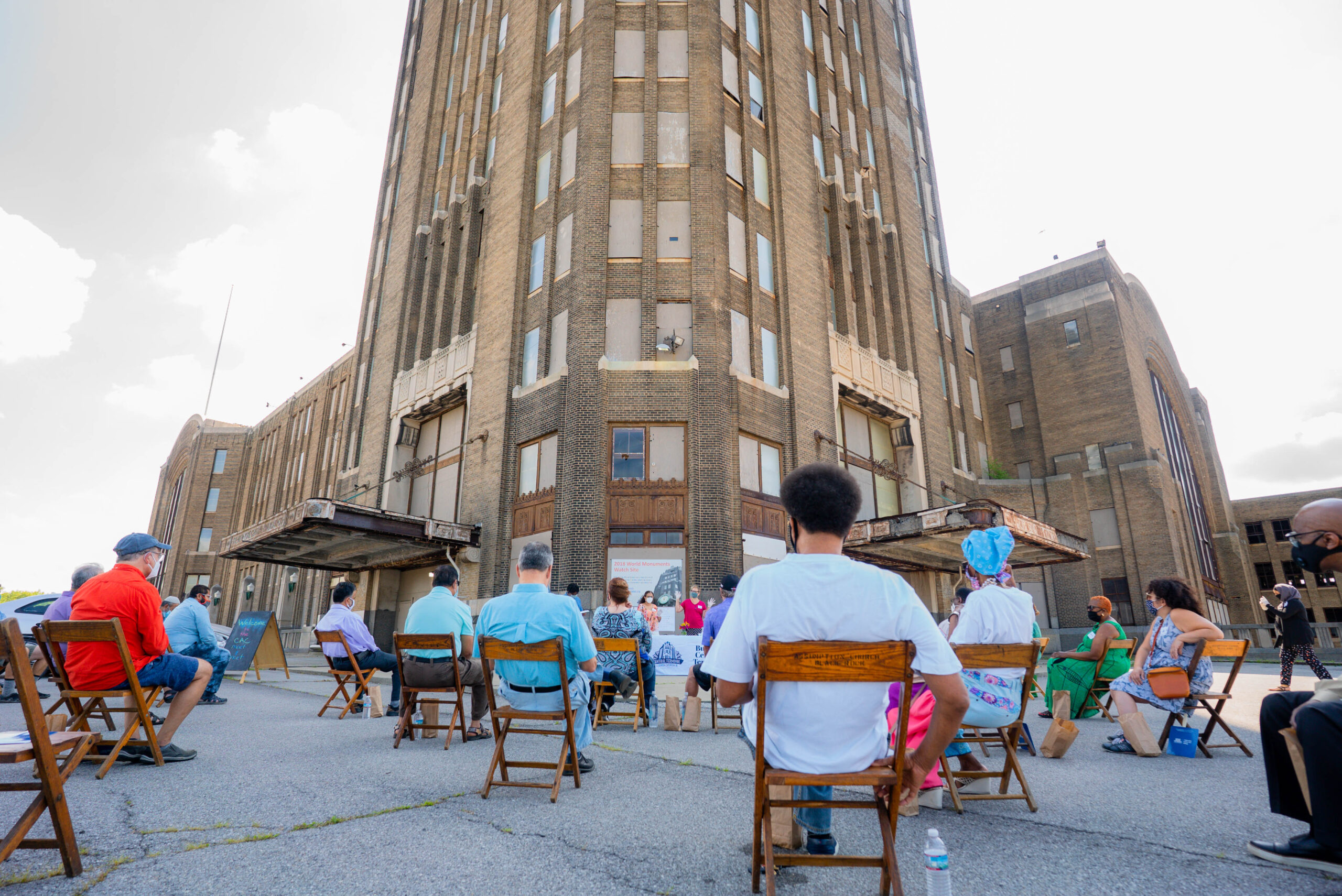 WE STARTED WITH A PLAN
The Master Plan is the most in-depth guide ever created for the Terminal's reuse.
The Master Plan re-establishes the Terminal as a vibrant, year-round, regional venue that leverages diversity of spaces, and reflects cultural and economic assets of the Broadway-Fillmore Neighborhood.
Together with the community, we conceived of a new future rooted in equity, knowledge, and a shared vision for a path forward. Through community-driven planning on the ground, this planning process brought together a diverse individuals, from longtime Terminal champions and neighborhood residents to new Americans, local business owners to government allies, preservationists to pioneers.
The future of the Buffalo Central Terminal is inextricably tied to the future of the Broadway-Fillmore neighborhood. Embedded in our Master Plan is the Broadway-Fillmore Neighborhood Framework that identifies 1) key assets, 2) opportunities and challenges, and 3) a core set of goals and values for broad revitalization lifted up by residents.